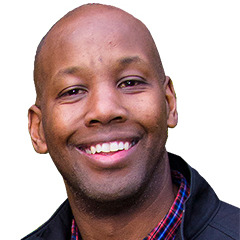 Henry Hunter | Posted 4 years ago
---
Are you responsible for generating new business for your organization?
Despite all the information on the internet its still hard to find the right people effectively and efficiently. If your job typically starts with identifying the right decision makers at a prospective target company, this message is for you.
Things are changing everyday for salespeople and social prospecting has become a popular way to identify potential customers in the modern sales process. Social prospecting has to do with surfing the internet via social networks such as LinkedIn, Twitter, and Facebook. If you use one of these networks, chances are you're reading this from a coffee shop with flip flops while sipping on your favorite cafe beverage. Maybe you work from home and are watching the movie "Boiler Room" thinking who does that anymore.

ATTENTION PLEASE!

How good are you at identifying real decision makers? Saving a prospect as a lead is not what salespeople do unless you are wishing and hoping.
I used to travel from city-to-city selling encyclopedias. I would go door-to-door searching for married couples. There was no algorithm to predict who was home or not. The barrier of entry was a door with a peep hole and a "no solicting" sign. If I saw the lights on through the window or the peep hole, that meant I had a chance someone was home. That assumption did not work most of the time. Should I have saved those moments as leads?

The person you are seeking has to show interest and provide contact information for them to become a lead. Until that happens, they will always be a candidate for potential business.

---
Comments
---